Make Time to Nourish Yourself Today
When first considering her Nourish supplement, Nicole Granato never let "general" and "comprehensive" not be part of the supplement's makeup…
This post comes from certified Health and Wellness Coach, Nicole Granato.
Whether you're aiming to combat suppressed immunity, toxic buildup or imbalanced hormones, Nourish can assist your body and mind in a potent and powerful way. Keep it in your purse or while you're traveling to stay balanced… She'll become you're new best friend.
Nourish with Seaweeds
Bladderwrack is one of the lesser-known ingredients in
Nourish
, though one of the most interesting — bladderwrack is a
seaweed
containing high levels of iodine, which is essential to regulating the thyroid. Also present are red marine algae and
spirulina
(an ancient micro-algae) , which can help boost energy and aid general detoxification — you can reap the benefits of these ocean minerals without the super fishy smell or taste.
Nourish with Superfoods
As their name states, superfoods contain an astonishing amount of power, much more so than other foods. For instance,
camu camu
boasts 60 times more vitamin C than an orange, making it a go-to for building immunity. Another is
maca
, a natural hormone-balancing root that grows 10,000 feet above sea level. This plant takes on the energies of its extreme climate, and is able to maintain homeostasis both in its natural habitat and in our bodies – helping us adapt to stress.
Turmeric
also makes a cameo
in this powerful blend
, infamous for its anti-inflammatory properties.
Noni fruit
is a more exotic and tropical superfood, great for cell growth, especially for healthy skin, nails and hair. Goji berries are present for their beautifying properties and lore in Chinese Tonic Herbalism.
Nourish with Herbs
Herbs have a beautiful way of working on our systems.
Rose hips
are great for the skin and are a great source of vitamin C, as well.
Ginger
is another plant that is great, especially if you suffer from digestive issues — this root works wonders.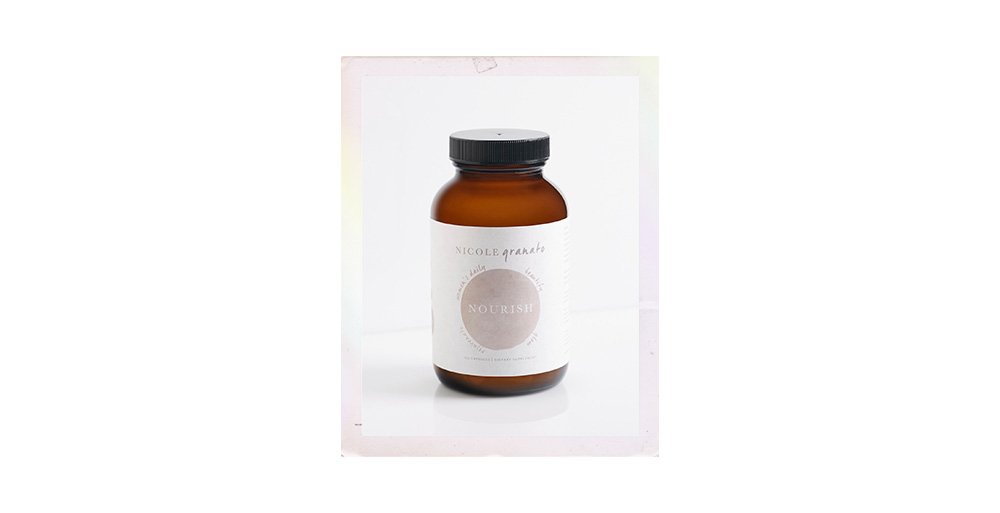 + Ready to give your insides some much-needed love? Check out Nicole's full line of products here!