If you find the patience, the rewards are that of a dream…
This post comes to us from our friend, Lex Weinstein.
As I stood in the arrivals terminal at Agadir airport, I was asked a question that abruptly interrupted my contemplative daze, soaking in the elements, absorbing this unfamiliar desert landscape. "Would you like a cigarette?" A tall, thin, dark-skinned man peered at me inquisitively. Normally I would answer with disgust, but with a strange excitement I politely declined. Finally I had arrived to one of my life-long dream destinations and deep down, the lonestar, no-rules approach to living was exactly what I envisioned of the people in this rugged territory. We chatted briefly and after we bid farewell, I walked towards my taxi and whispered to myself, "Welcome to Morocco."
Time in the desert moves at a different pace than the rest of the world, a blessing and a curse depending on which side of the coin you choose to hold against your palm. Traffic zips past at frightening speeds while the midday sun burns through the sky at a snail's pace. My first encounter with this challenge was when the airline lost my luggage — 3 days without surfboards while the waves were pumping; head high swell, no wind, sun shining bright. Each hour I went without felt like an eternity, and I struggled with seeing the bright side of this misfortune. But Morocco has this incredible way of giving you a second chance to make the right move or find another path, and so I decided to use it as an opportunity to enjoy the other aspects of my surroundings. Amouage Surf + Yoga Hotel kept me plenty busy — their guides took me on afternoon excursions to exotic markets and ancient cities. We hiked at sunset, practicing yoga while brilliant colors set the sky on fire as the sun tucked behind the horizon. From every postcard corner you turn, there's something to discover — from the warm, inner blanket of the local mint tea to the brilliant colored tile and architecture at every glance. Below are my Morocco musts for anyone looking to take on this dream destination.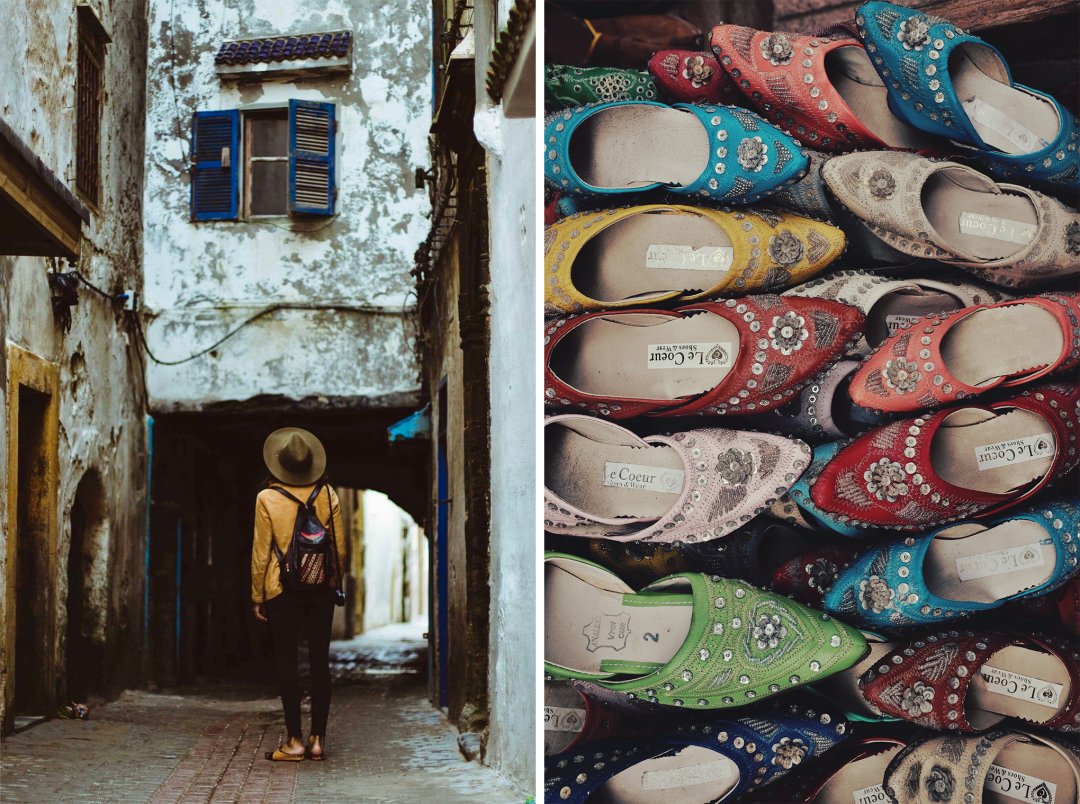 Where to:
Stay — Taghazout is a small but buzzing little surf town on the southwestern coast of Morocco, with everything you want to experience from North Africa with a full coastal vibe. Surf Maroc is a one-stop shop offering an array of accommodations based on the experience you crave. Between Taghazout Villa (an upscale hostel experience), Villa Mandala (a week long yoga/surf retreat house) or Amouage (a surf + yoga boutique hotel) you can experience the best of surf, yoga and ambiance that this quaint Moroccan town has to offer, at any budget.
Surf — The best part of Surf Maroc? The surf guides and group tours offered with your stay. Based on your skill level, you can join a group or get a private guide to take you to any kind of wave you want, from longboard peelers at Imessouane to overhead barrels at Anchor Point. There's a huge variety along this stretch of coast so I recommend getting a guide to show you the in's and out's.
Shop — Taghazout hosts an epic little market on Wednesdays, but the Agadir Market occurs every day and has a ton to offer as well. Also, do NOT leave Morocco without checking out Essaouria, a town adored by Jimi Hendrix when he visited in the 1970's with a cafe created in his honor. Winding cobblestone streets and back alleys are lined with the most incredible clothes, bags, lanterns, leather crafts, crystals, homegoods….the list goes on. Worth the couple hour drive from Tag, for sure! 😉
See — Go to Paradise Valley and hike into a gorgeous, palm tree-lined canyon and have tajine by the river. Wander around Tag and drink local mint tea by the water, watching the fisherman go out on their colorful boats. Go to happy hour on Moroccan Night at Amouage and watch authentic drumming and dance as the sun sets in the most beautiful ombre of fiery hues you'll ever see. Then take yoga at sunrise on the rooftop of the hotel or get a traditional Hammam massage to fight off the jet lag. There's really no wrong way to experience Morocco, so just get there (with patience) and the rest will unfold in imperfect perfection!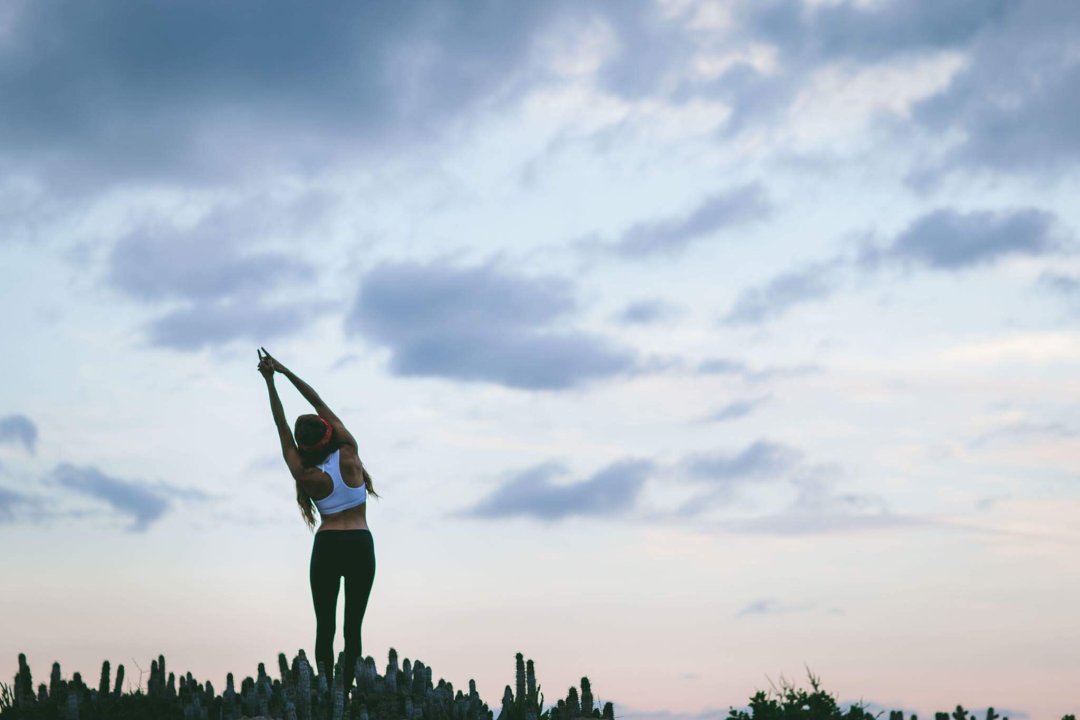 When my boards finally arrived, an unexpected bump in swell had me in the water until the stars came out. The taste of my first sunset surf was sweeter than I could have ever imagined, leaving me with the question every traveller asks themselves — would I have had as much fun if everything had gone right?
In Morocco the answer is simple: the lonestar, no rules approach must be embraced at full accord, and if you find the patience to look at the bright side in a Moroccan desert, the rewards are that of a dream.
+ Where's your next adventure? Let us know in the comments below!
Read more from Lex here.