The greatest challenge of being a Pilates instructor is teaching complex biomechanics in a simple way that is fun, entertaining and varied…
We're going LIVE today at 12:30 pm EST on Facebook!! Heather Andersen, founder and lead instructor of New York Pilates, will be taking us through a 15-minute power packed Pilates workout to shape and tone your abs. Join us every Monday this month to get your at-home Pilates workout! @fpmovement #movementmonday
New York Pilates… how did it come about?
I started New York Pilates because I needed a place to take Pilates. As a private Pilates instructor for over a decade, I always had to work out by myself or trade sessions with a friend. I noticed there wasn't really a large Pilates community in NYC so I figured I'd start one. It's funny to imagine, but three years ago there really wasn't anywhere to take a group reformer Pilates class. What I wanted was an amazing, fun, music driven reformer Pilates class that was fast-paced and affordable (our Unlimited Pilates Membership is the most affordable way to get your Pilates on in NYC).
Your greatest reward/greatest challenge as a pilates instructor.
Being a teacher is such a unique experience. Watching a student grow and develop a deeper mind/body connection is an awesome opportunity. Also, having someone run up to you and thank you for their new fab bottom isn't so bad. 😉 I'm most proud of the community we have built and being able to spread the art of Pilates to some many wonderful people. The greatest challenge of being a Pilates instructor is teaching complex biomechanics in a simple way that is fun, entertaining, varied and well-paced. Keeping it fresh means never not working and keeping it creative — creativity is key.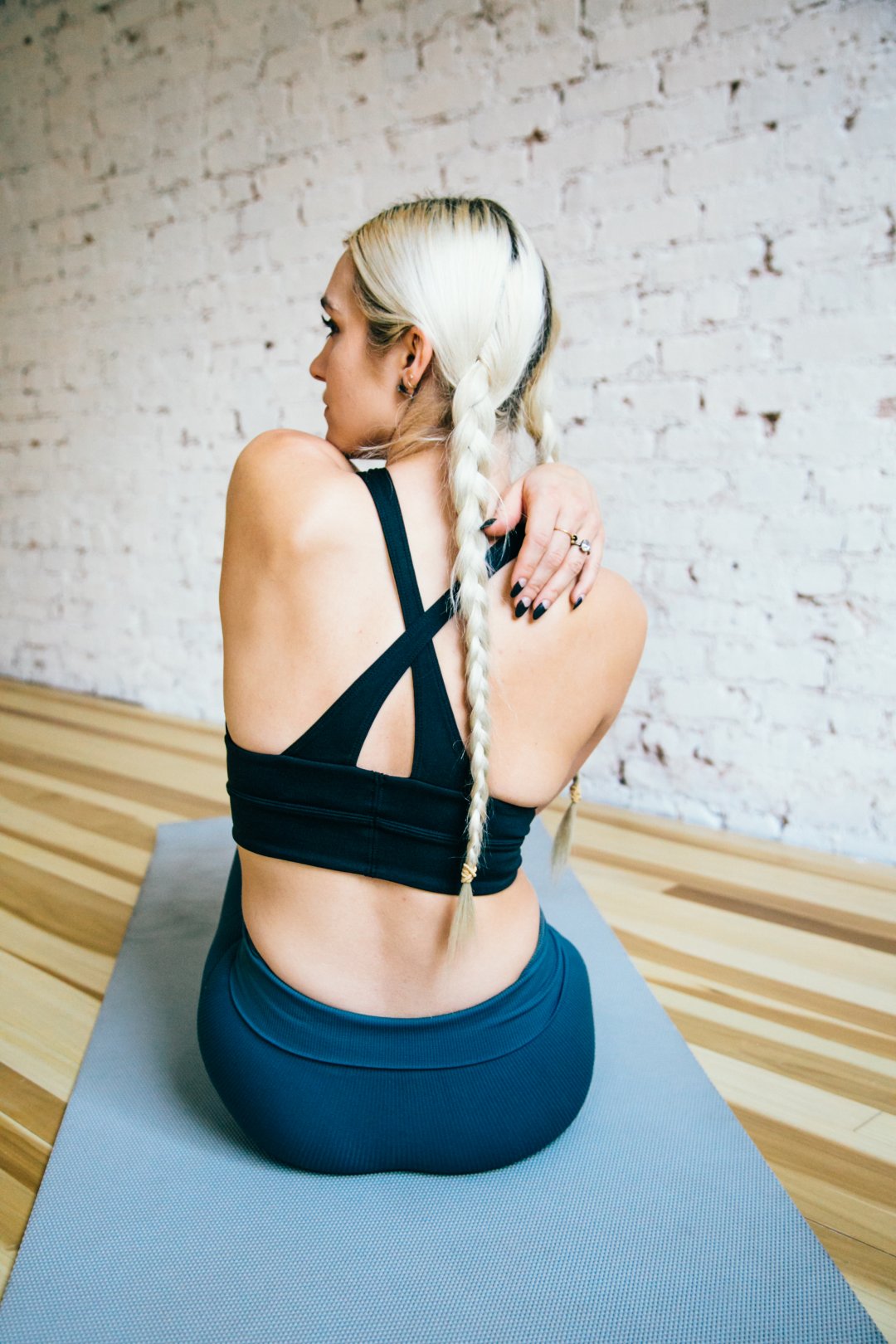 How does fitness lead to happiness?
It's all about growth and chemistry. Physical fitness changes the chemistry of your brain. Your body releases endorphins when you exercise, which not only make you feel great but also encourage you to keep it up. It's those endorphins that lead to that "happy post-workout feeling."
Favorite workout?
Pilates, duh! In particular, I love glute exercises, side lying and full body planks. I round out my workouts with yoga, ballet and the occasional run.
Favorite pre- or post-workout fuel.
Breakfast salads, all day every day (think fresh baby arugula, micro-greens, shaved radish, homemade dill vinaigrette, topped off with a poached egg, cracked pink peppercorn on a baked cassava & coconut tortilla and a touch of sea salt). Nothing leaves my body feeling happier and healthier than eating fresh produce, prepared in a home kitchen. Luckily for me, my husband Brion (co-owner and creative director of NYP) has recently gotten into cooking so this is now a daily occurrence. I do the dishes.
What does "free" mean to you?
Free means being able to follow my dreams. It's both physical and psychological.