Behind the Scenes: Island Life
Diving into our latest lookbook, featuring the lovely Maya Strepper…
Paradise can be defined many different ways. Right now, though, we think it's safe to say it looks like the Bahamas, with model Maya Strepper. Soak in the sun-drenched hues, vacation-approved silhouettes and breezy shapes that echo the spirit of summer, while you get to know the girl behind the face…
How many islands in the Bahamas have you been to?
Only once — on this trip to Eleuthera!
Favorite island in the world?
That's a tough one, as there are so many places on my list that I haven't yet seen. But, from the islands I have visited, it has to be Fernando de Noronha in Brazil. It's magical!
Sunrise or sunset?
Sunset❤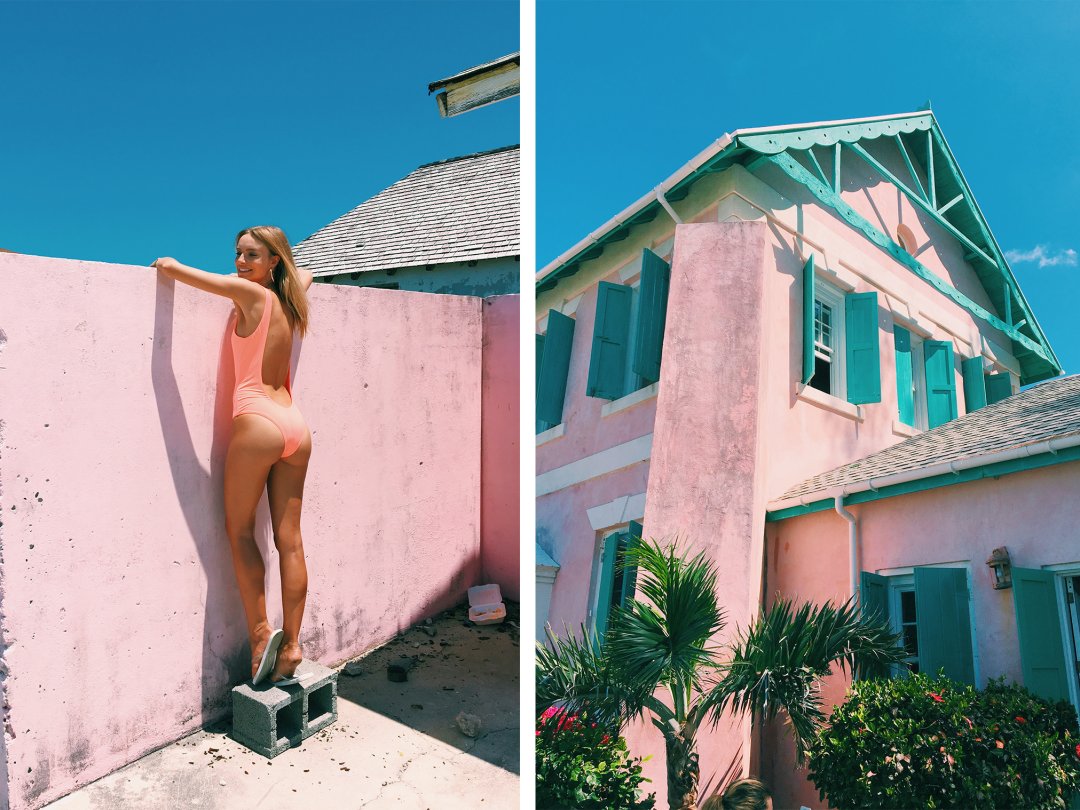 Wake up early or sleep in?
Definitely sleep in! I actually like the sun to wake me up. 🙂
First thing you pack in your suitcase?
This really depends on the destination. But usually it's my favorite bikini.
Favorite tropical drink?
I am not really a fan of sweet drinks, so I'll go with a Moscow Mule or a Gin Basil…
Best memory from this trip?
My amazing team and all the fun moments we had together — little dance-off's in between shoots!
Top 3 travel essentials?
Coconut oil to keep my skin and hair smooth, a good book, sunglasses.
What do you post more of on vacay — Boomerangs or photos?
I am obsessed with Boomerangs at the moment! They just catch the vibe better!
Next planned vacation?
I've been dying to go to the Maldives, but haven't made the time yet.
Do you prefer an active or lazy vacation?
I always plan a lazy vacation but end up being super active. I just don't know how to chill. I always feel the urge to explore as much as I can.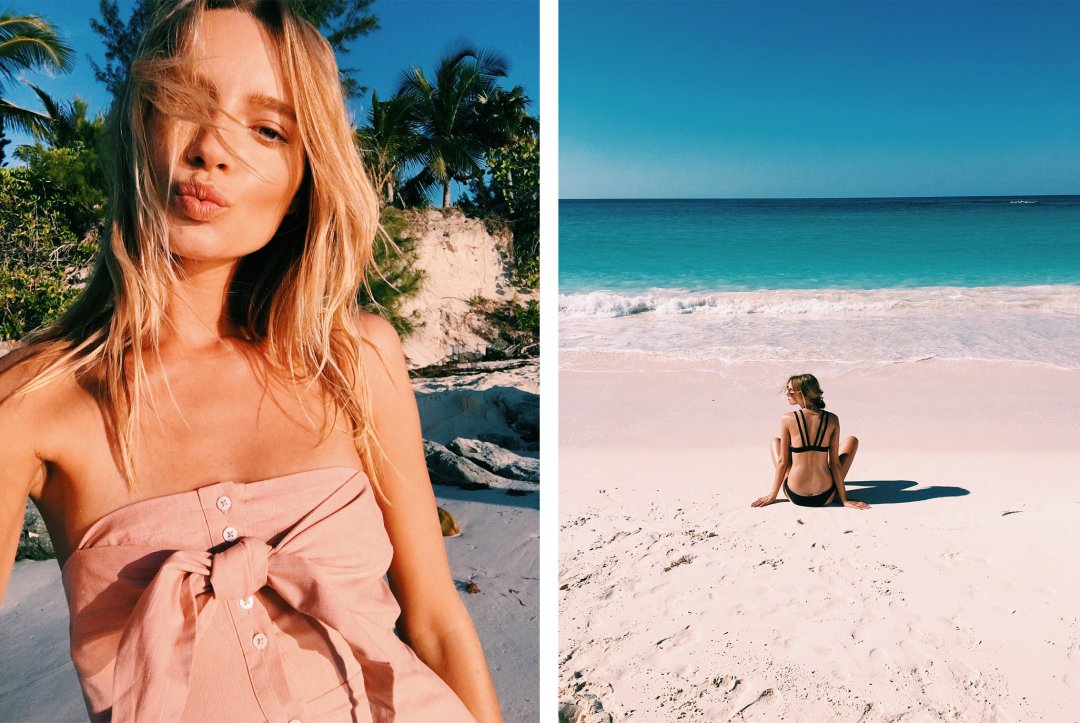 Best island workout?
Surf and swim!
If you were stranded on a deserted island and had to bring one person with you, who would you bring?
My boyfriend, so we can play Adam and Eve… though hopefully with a better ending! 😉
What is on repeat on your playlist right now?
"Rewind" by Kelela, "It's a Vibe" by 2 Chainz.
Words to live by?
Be true to yourself!
Most recently used emoji?
Suitcase or backpack?
Backpack, because I love to travel light!
+ Be sure to start your summer off right by shopping the full lookbook here!
Huge thank-you to our studio team for the images!